There are times when you need to make several pieces with the same pattern. For some this could be making a set of dishes or matching pieces for a themed series of work.
Then it is much easier to build your pattern in a block of plain clay and just use the slices later.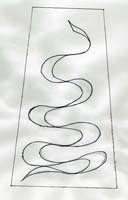 Complex forms require planning and sometimes, weeks of your time depending on how complicated they are.  
So lets start with the planning stages.

It begins with a sketch. I wanted to have my design look like a ribbon falling to the bottom of the vessel. I wanted the color change to be gradual and for the flow of colors to have movement. This is the preliminary sketch of the pattern without any color choices.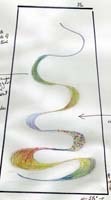 This is the actual size the pattern will be on the finished pieces. All the measurements have been made with allowances  for the shrinkage of the Southern Ice Porcelain.
This is the color shift want to achieve, so the next step is to make a Skinner Blend of these colors then make the patterns with these colors. 
The most crucial element in the building process is clean hands. Any small speck of color in the white part of this design will ruin the whole illusion.
I measured out the white block of clay and drew the design on the top with a needle tool. Then I cut through the whole block to place the colors.
The final loaf will look terrible. It will rest for days until it is evenly hydrated.  It's never a good idea to mess with it right away.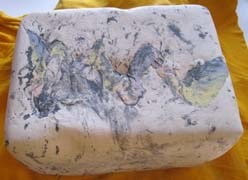 NEXT DAY ....
Here is the loaf with a slice in front. The pattern looks backwards in the shot but you just have to flip the slice to get right side around.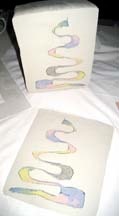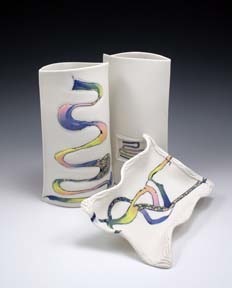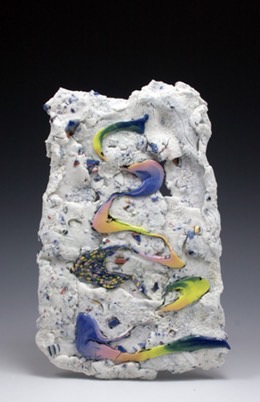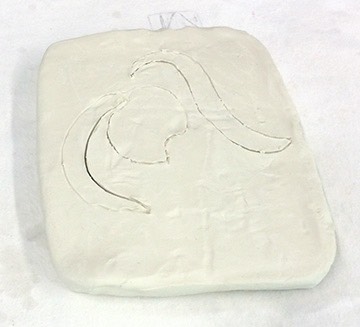 STEP ONE - mark the clay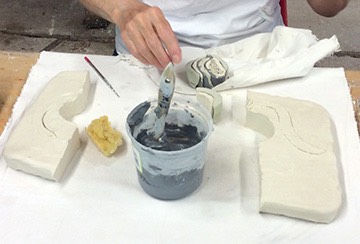 STEP TWO - build your patterns

STEP THREE - start to inlay the pattern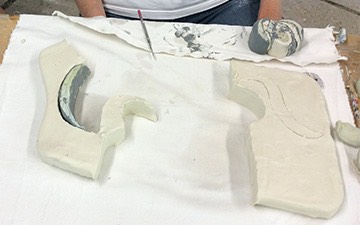 REMEMBER to keep your hands clean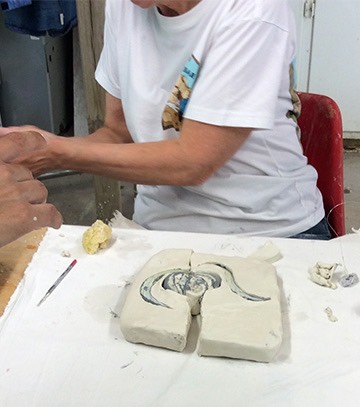 STEP FOUR - gently tap it into shape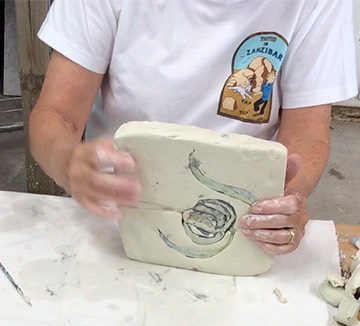 STEP FIVE - let it rest overnight then slice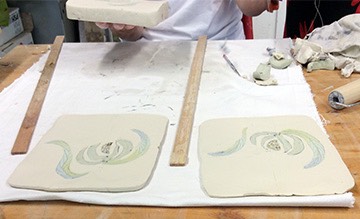 Final pattern fired to Cone 6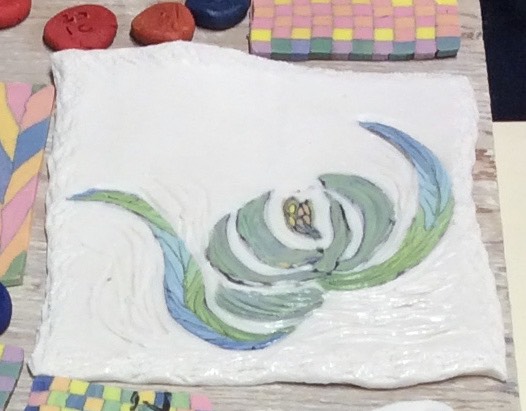 BELOW are images of work on another pattern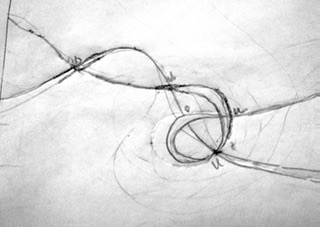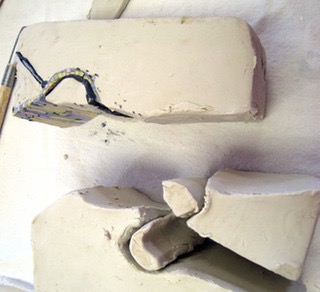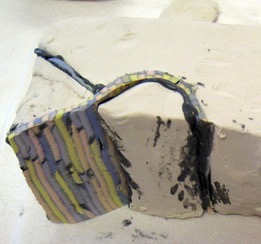 Once the pieces are assembled you gently drop it on all sides to work any air out of small pockets. Don't drop it hard enough to knock it out of shape though as you can get rid of small air holes when you roll out the slices.
HERE IS AN IMAGE OF A FINISHED PIECE FROM THE LOAF ABOVE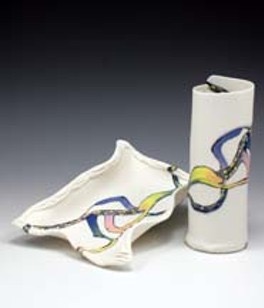 PROBLEMS? Check out the Troubleshooting area

For more options and information on coloring clay, look at the  WORKSHOP pages of my site to find a class near you. If there isn't one, consider recommending my workshops to an Arts Center in your area.