CLICK here for a Beginners Workshop Video
I use a lot of black slip as I create my color  designs, so I decided to photograph the process since it is the way to make any color of slip. The one HUGE difference is that I use my scraps for black slip and you would use your clean dry clay body for other colors.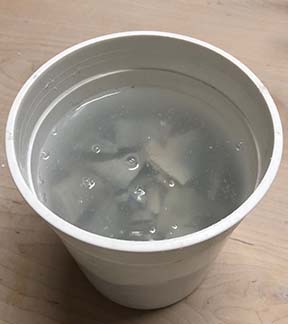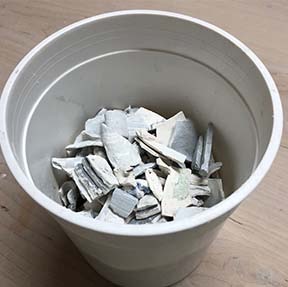 Add water to dry scraps and let sit until soft.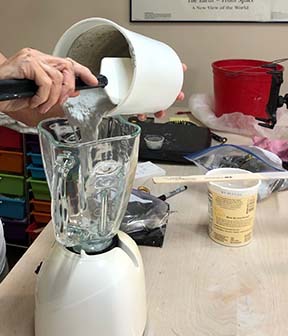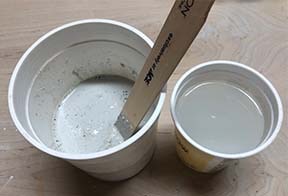 Remove water but keep it in case you need it later.
Add mix to the blender.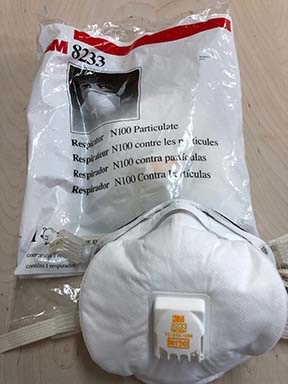 PUT ON YOUR MASK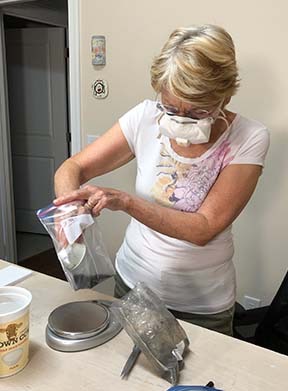 Weigh the stain and put it in a zip lock bag.
Add water and mix to a smooth paste.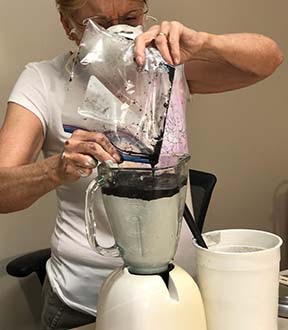 Add stain to the mix in blender.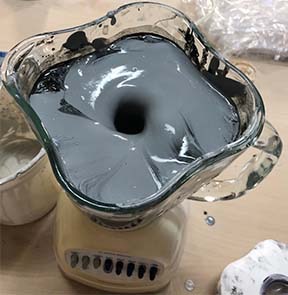 Blend until smooth and thick as yogurt.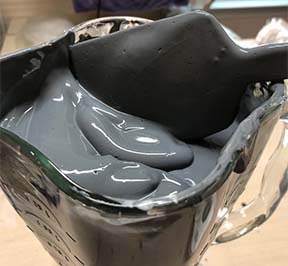 If slip is too thin put it in a tray, cover with a cloth and let it sit overnight. The cloth will leach the water out of the slip leaving a beautiful thick slip. Put into a container.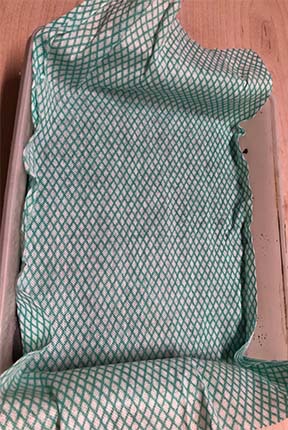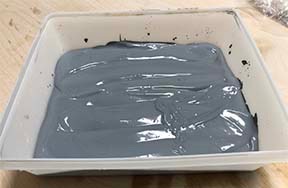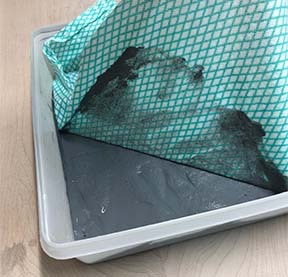 You can leave it longer until it is thick enough to use, then wrap in a damp cloth and put in plastic bag.
** CLICK HERE ** IF YOU WANT TO LEARN EVERYTHING ABOUT COLORED CLAY, TAKE MY FABULOUS ONLINE WORKSHOP