November 17 to January 1, 2024  -  Use the Code Word 'HAPPY' at checkout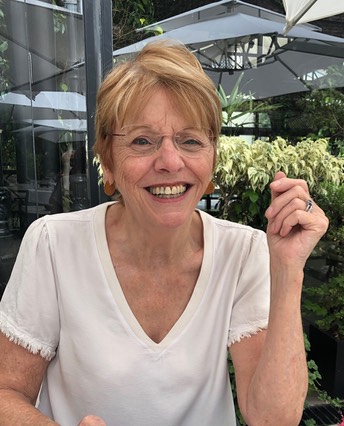 This is the BEST PLACE to learn about colored clay and Nerikomi.
The lessons are taught by Chris Campbell, an Internationally known Nerikomi Artist and teacher. 
She has been working with Colored Porcelain since 1989 and teaching since 2000.
BASICS OF COLORED CLAY & SKINNER BLENDS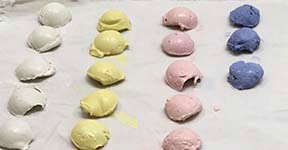 How to choose your clay & stains
How to mix them into clays and slips
How to create sheets of color using Skinner Blends
https://vimeo.com/ondemand/basicsofcoloredclay
 *** FREE - use Code word  COLOR at check out
How to create stripes, checks, herringbone & jellyroll canes.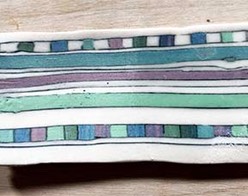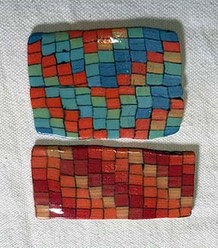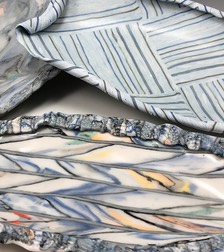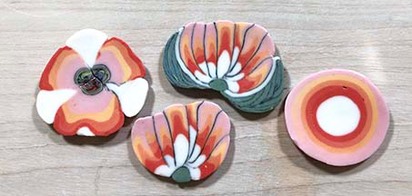 https://vimeo.com/ondemand/nerikomibasicpatterns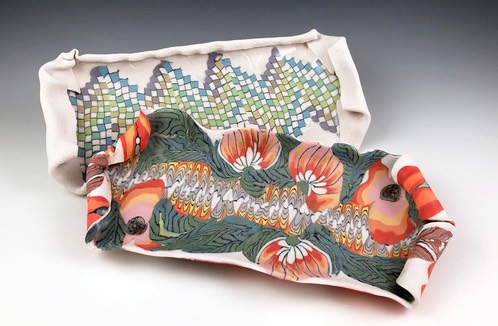 How to build support forms for porcelain
How to get your work area ready
How to hand build bowls from canes
How to laminate colors to plain clay
How to dry, clean, wax & fire
https://vimeo.com/ondemand/creatingnerikomiartwork

FLOWER CANES - FIVE BEAUTIFUL FLOWERS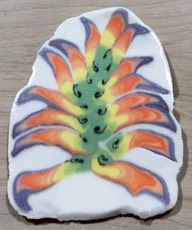 These five floral patterns are your foundation for creating many others.After you learn the basics you will beable to create hundreds more.
https://vimeo.com/ondemand/421598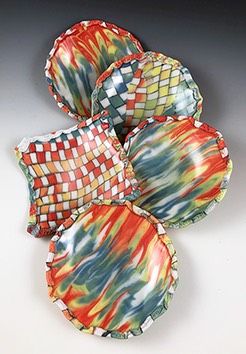 You will learn how to make a set of dishes by laminating colored clay canes onto plain clay to create the illusion solid colored clay.
This technique is surprisingly easy, creative and a lot of fun.
https://vimeo.com/ondemand/advancedclasses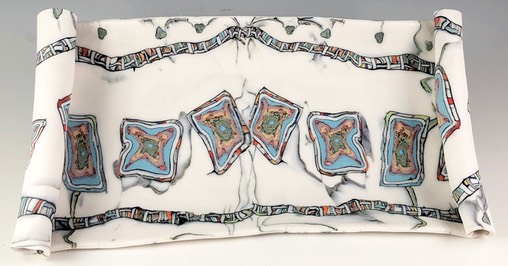 Inlaying a pattern is a fast and easy way to make the multiple pieces match perfectly. I will  show you some tricks to making your patterns come to life.
https://vimeo.com/ondemand/coloredclayshortworkshop/

COMPLETE 11 HOUR, 8 VIDEO, COLORED CLAY WORKSHOP
(Click here to see the contents of each video)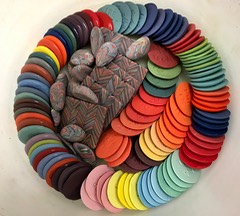 HERE IT IS … YOUR DREAM WORKSHOP!!!
YOU get the front row seat to every minute of the lessons.
YOU can buy them all or just the ones that interest you

YOU don't miss anything … just rewind!
NO travel, NO hotels, NO hassles.
This is the best workshop I have ever taught and you can attend in your jammies in the comfort of you own home.      WHAT COULD BE BETTER!!
https://vimeo.com/ondemand/coloredclayworkshops
HOW TO BUILD STRIPED CANES - VIDEO #3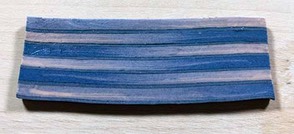 https://vimeo.com/ondemand/coloredclayworkshops/

HOW TO BUILD CHECKED CANES - VIDEO #4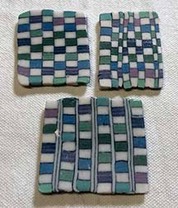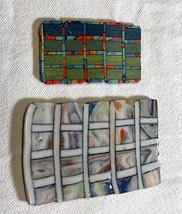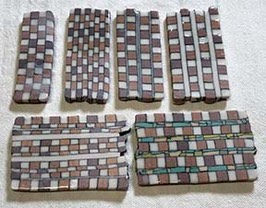 https://vimeo.com/ondemand/coloredclayworkshops/

HOW TO BUILD HERRINGBONE CANES - VIDEO #5
https://vimeo.com/ondemand/coloredclayworkshops/549069640

HOW TO BUILD JELLYROLL CANES - VIDEO #6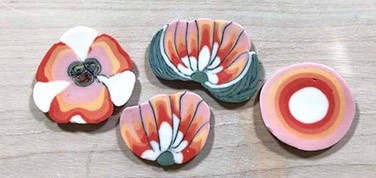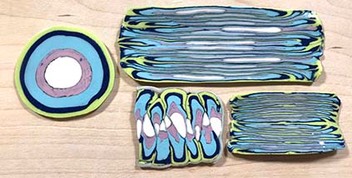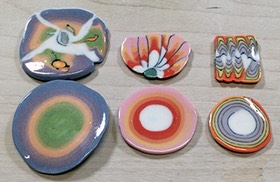 https://vimeo.com/ondemand/coloredclayworkshops/