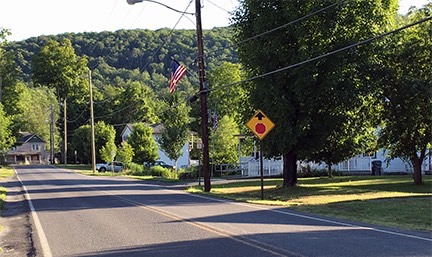 These two workshops were held in July and August of 2018 at The Sugar Maples Center for Creative Arts in the beautiful Catskill Mountains in Maple Crest NY.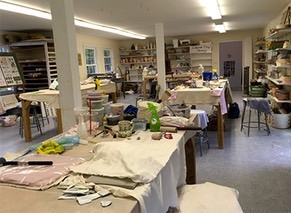 We worked in a large second floor studio … always had a nice breeze passing through and we could hear the stream rushing by outside.
WEEK ONE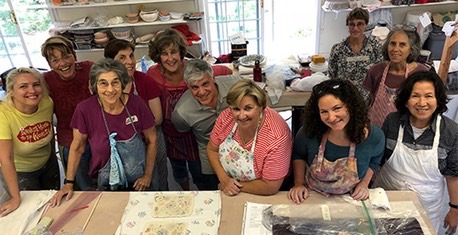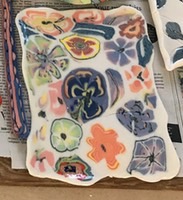 This is the Group piece from Week One. Each student in the workshop made a flower for assembling into a group shot.
The image below is of the work made and fired to Cone 6 during week one.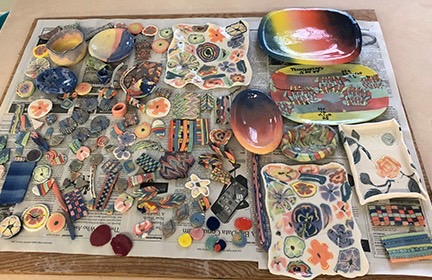 WEEK TWO
Back at work for week two … new students ... a bit more rain … a higher stream outside! We did have a good time!!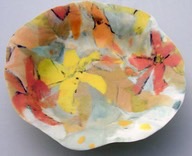 We were treated to a demo by Karen Ellis who creates lovely abstract designs.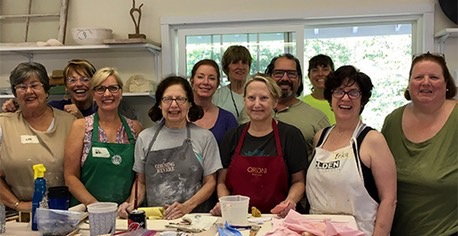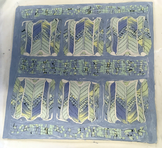 L: Erica Sanger collage
R: Coil inspired by Rich Lopez

L: Susannah Dryden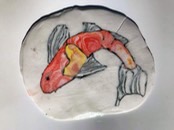 R: Karen Ellis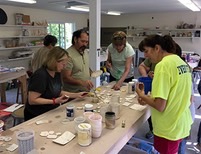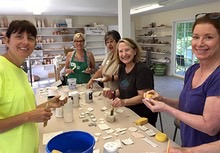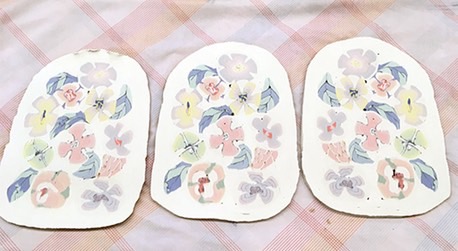 Class Group piece for Week Two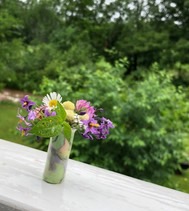 Bud vase - Danielle Strle
THROWING DEMOS by Matt Choi
We were so fortunate to have two of the best workshop interns … Matt Choi and Lindsey Browning.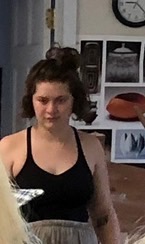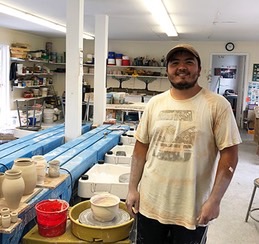 Matt threw some colored pots for both sessions and proved you can indeed throw a vase riddled with air holes!! Thanks to you both.