This workshop was held at Annabelle Johnson's studio in beautiful Naples, Florida.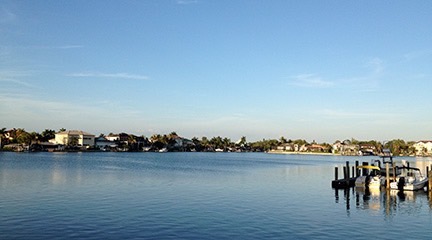 She kindly had some colorful aprons made especially for the workshop. Bright colors for all of us!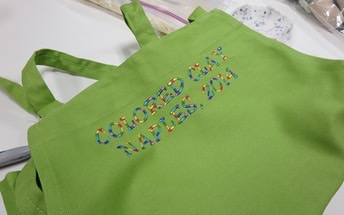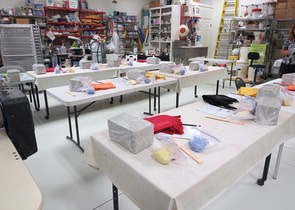 She has a gorgeous, large facility that quite easily held us all in comfort. This is a before shot of a nice clean spot ready to go.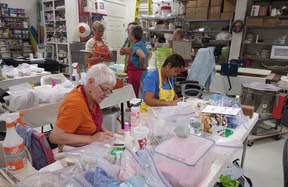 But … very soon, with this group of motivated, creative students, it begins to look like a real pottery work place.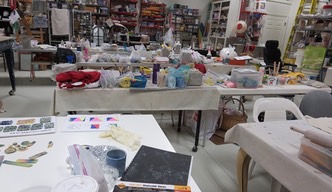 This is the amount of work a class can generally produce after a five day workshop. As you can see, the focus is more on learning the techniques rather than producing pieces of finished work.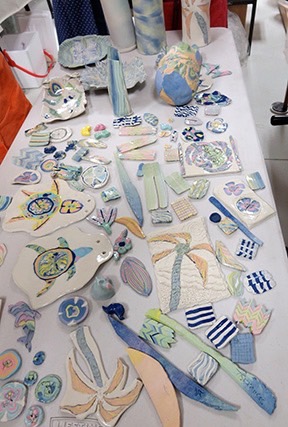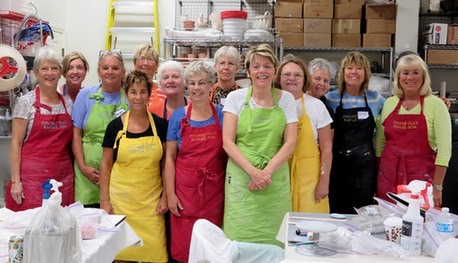 Sad to say goodbye to warm, sunny Naples.