Drying your work properly gives you the best chance for a successful firing.
Here is an article explaining how porcelain dries. This writing changed my method of drying my Artwork.
https://digitalfire.com/article/drying+ceramics+without+cracks

My current way of drying my Artwork is done by first giving the piece time to get totally evenly moist with no area of the form being dryer or wetter than any other.
The easiest way I have found to do this is: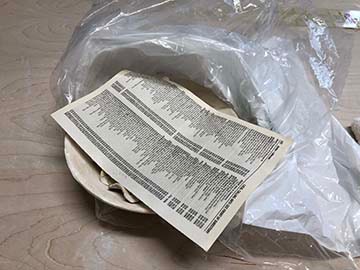 #1 Put a piece of paper on top of the piece to catch any condensation.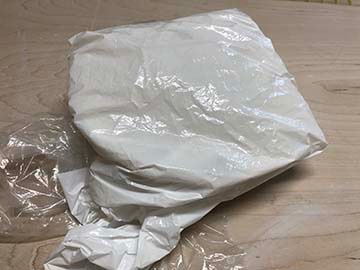 Cover snugly with plastic, leave for two days before opening it.
NO peeking!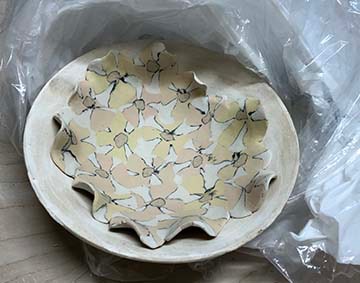 Open and check to make sure the piece is evenly moist.
At this point you can place it under plastic in a location away from direct sun and drafts.
CLEAN BEFORE BISQUE FIRING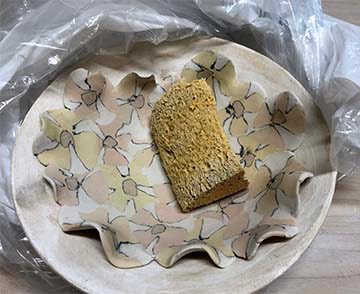 There are often specks of colors and smears on the surface that can be easily cleaned at this point.
Since I use porcelain this part has to be done gently and yes, 
SLOWLY. 
I use warm water and a damp cellulose sponge to gently wipe away any obvious smears, specks and smudges. I buy a big one and cut it down to sizes that reach into corners of the vessels.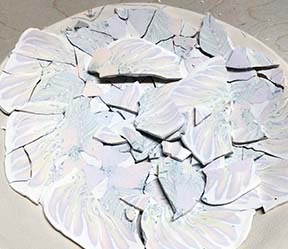 Do only one side at a time then leave it to dry before cleaning the other surface.
Doing inside and outside at the same time can result in the pot collapsing. 
I have the sharpie knife to thick or smooth rough spots.
If you start getting antsy or bored, stop immediately as rushing leads to ruin!
** CLICK HERE ** IF YOU WANT TO LEARN EVERYTHING ABOUT COLORED CLAY, TAKE MY FABULOUS ONLINE WORKSHOP