One of the challenges I was going to present to my Advanced Group was to make 4-5 objects that related to each other in color, pattern, background or shape.
They would have had to plan their colors & designs in advance and bring their canes on the first day, ready to make pieces. Since students all have their own unique personalities and styles, the collaborative angle would have added spice to the learning.
A big part of getting your work into a Gallery is having this kind of grouping of Artwork. You need to be able to cover a shelf and about three price points to tempt the owners. The work has to look good together and speak to the customers.
We are not able to do this live this year, so here is a glimpse into what I am talking about along with a challenge to try this.
These two platters easily relate to one another. The floral image on the bottom is the original size and the one on the top piece has been rolled and stretched.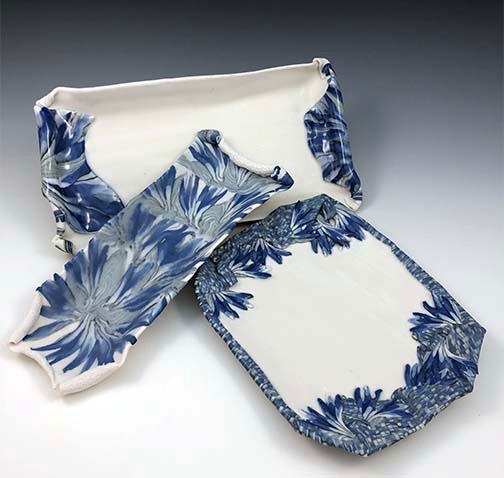 Now, i add a third with only the stretched image and a white reverse.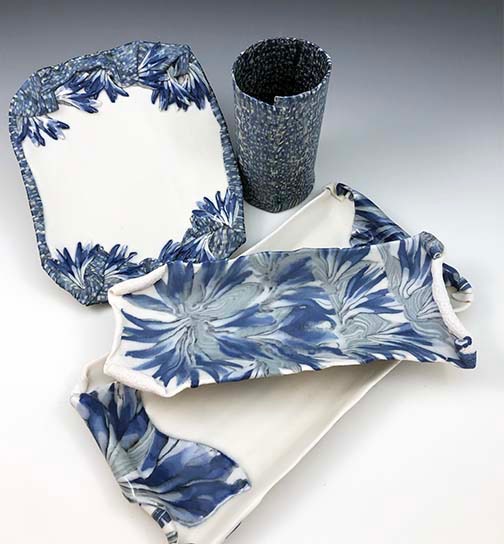 Add a cup made with a checked pattern of the same colors and suddenly you notice that the upper tray has the same checks on it.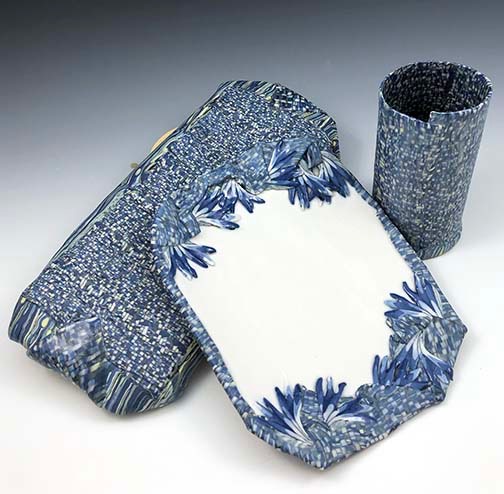 Now it looks like it is all about checks …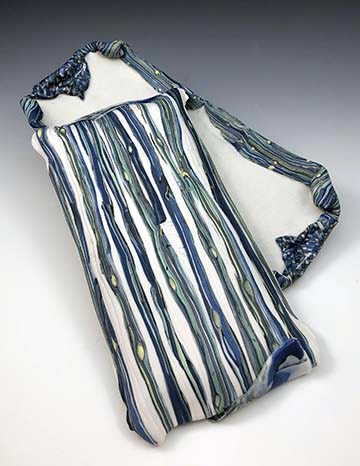 The stripes on the back of one tray echo the stripes on the front of the other.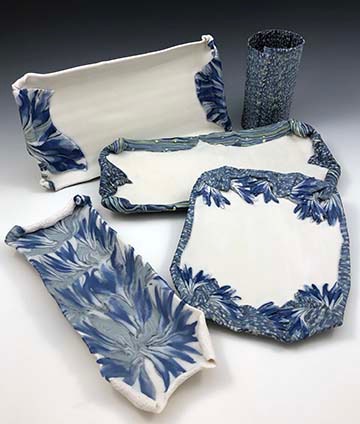 Add the last tray and you have the five pieces that relate in color, pattern and free form style.

Challenge yourselves during this crazy time and try this exercise. You can go as large or as small as you like but you will find this will make you think about every piece you make.
ENJOY!!