Bullseye canes and jellyroll canes are very similar.
They are very simple canes that can quickly take you in a thousand directions.
 BULL'S EYE CANE                    JELLYROLL CANE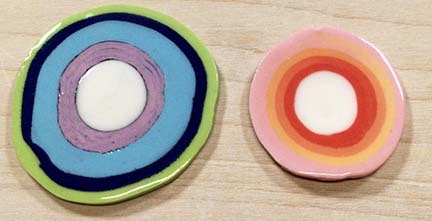 The bullseye cane on the left is made by rolling various colors around a core. They look like a target. The jellyroll cane on the right is made by rolling up a sheet of a skinner blend. It is sometimes difficult to tell them apart.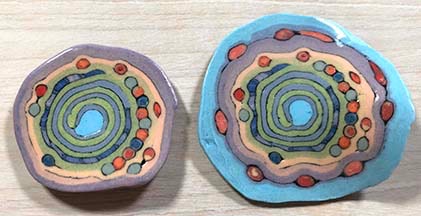 This started out as a jellyroll but once you add separate layers of color it could also be called a bullseye.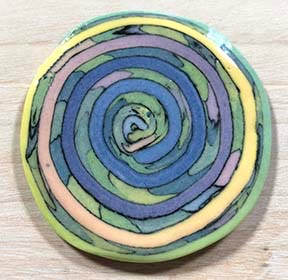 This cane is made by rolling up long strips of clay exactly like a jellyroll cake.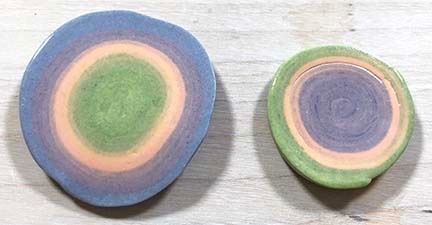 These two rolls are from the same Skinner Blend sheet but rolled up from opposite ends. This shows how easily you control the whole look of your finished project from your first simple decision.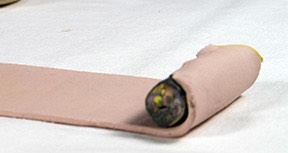 These can also be rolled around a center tube as seen below.
If you plan it correctly, every slice can be a different color of the same pattern.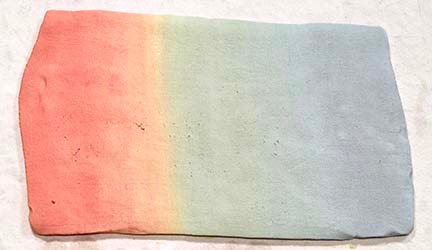 If you rolled this from top to bottom, every slice of your pattern would be a different color.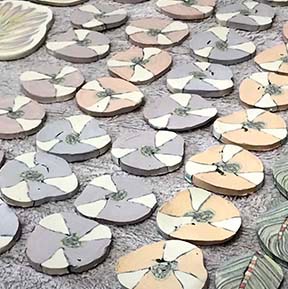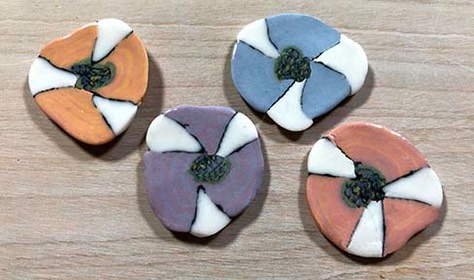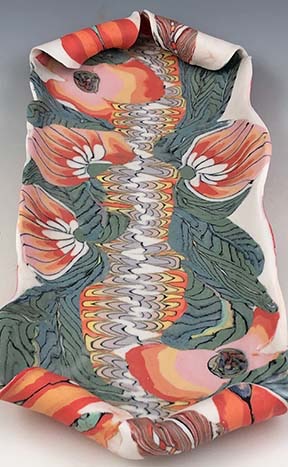 If you rolled it right to left or left to right you would have variations on the same colors.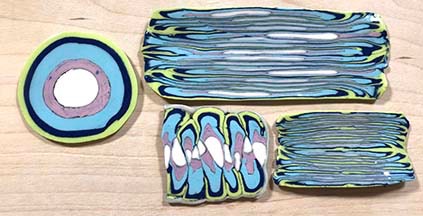 These patterns were made from the bullseye cane on the right.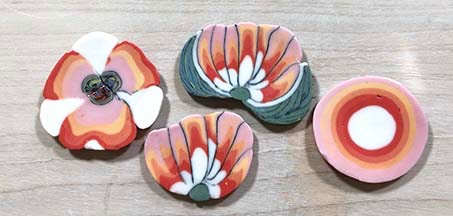 These patterns were made with the jellyroll cane on the left.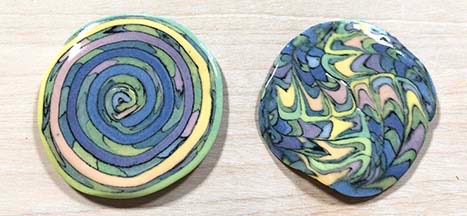 I rolled a skinner blend and a sheet of stripes into a jellyroll cane, then used it to create the cane design on the right.
Canes with one of the designs made from them.
Very often I use the jellyroll technique to make the centers of my flowers.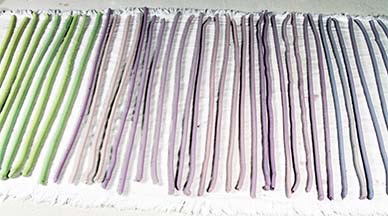 First I extrude some colored coils. Then I coat them with black slip.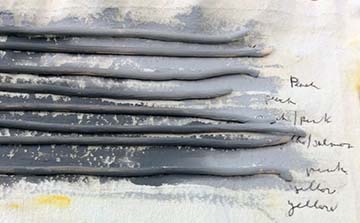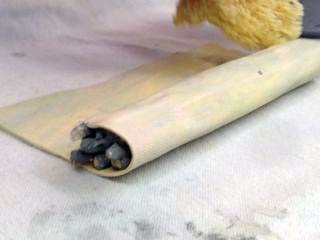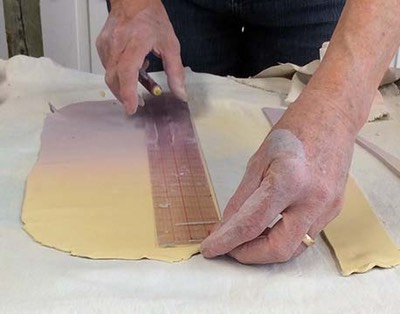 Note that I marked the colors before I applied the slip.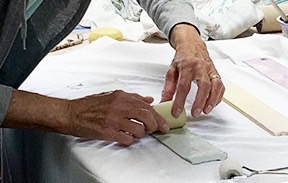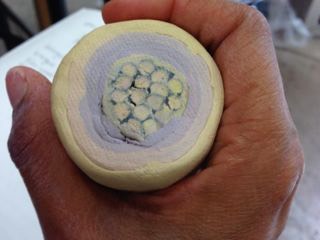 Then I roll out a thin slice of clay
Put the coils in the center and roll it up. 
Then roll your colored clay around this center
You can use slip or a light spritz of water to keep it all together.
Go to Flowers & More for more ideas on using canes
PROBLEMS? Check out the Troubleshooting area

** CLICK HERE ** IF YOU WANT TO LEARN EVERYTHING ABOUT COLORED CLAY, TAKE MY FABULOUS ONLINE WORKSHOP