COLOR IN SLIPS
Once you have made a sheet of a Skinner Color blend it is very easy to cut it in strips, let the clay dry, re-hydrate and in no time at all have a wide palette of slip colors ready to use.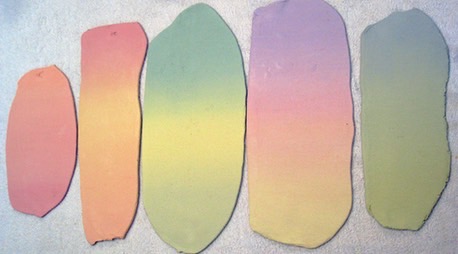 It's fun and easy to use colored slips on your pottery. In this area, I will show various techniques on tiles but the methods can be easily used on any forms.
SLIP OR UNDERGLAZE?
Why not use underglazes instead of slip?
Underglazes work perfectly for their designed use. They easily give you color but not texture or thickness. Also, they will sometimes release from the surface if they are too thickly applied. 
At the most basic level it is easy to add volume, texture and color with slips. One coat of a nice thick slip will add height and texture if you like.
BRUSH APPLICATIONS
You can leave the surface smooth or texture it like an oil painting. You can add things like silica, grit or paper slurry to the slip to create textures. The front tile below has paper slurry added for texture.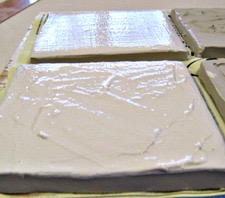 You can brush slip on raw, or fired tiles both commercial or handmade. Then carve through the slip and re-fire. I have used plain white glazed commercial tiles with good success.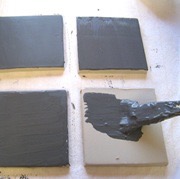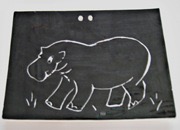 USE ONE COLOR OR MANY LAYERS OF COLOR   
Simply wait for each color layer to dry before applying the next. Works very well with leather hard work … vases, bowls etc. You just have to wait for the right moment to carve through the layers … just dry enough so it does not chip off.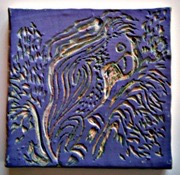 TEXTURED APPLICATIONS
You can use almost any object to texture a thick slip. Below is a piece of screen …you can also use sponges, tree bark, found objects … set your imagination free.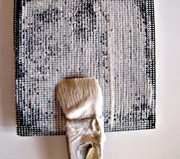 SLIP TRAILER APPLICATIONS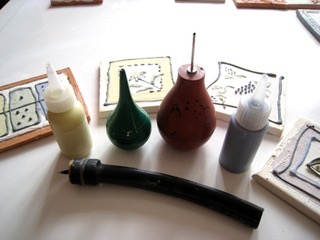 Here are a variety of slip trailers both home made and bought.
Simple slip trailing image.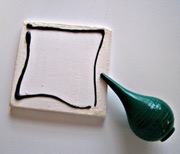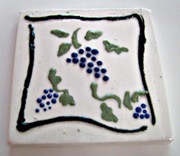 COMBINATION OF BRUSH & SLIP TRAILING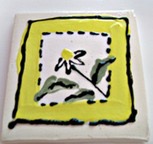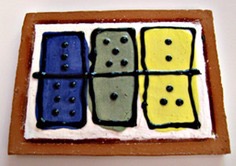 INLAID APPLICATIONS
Carve the surface then apply colored slips as needed. Wait for it to dry and apply again until the slip dries level with the surface. Then simply scrape away the excess to reveal your pattern underneath.Wear your dust mask!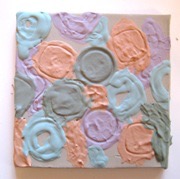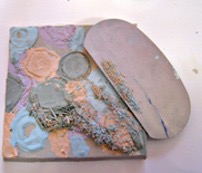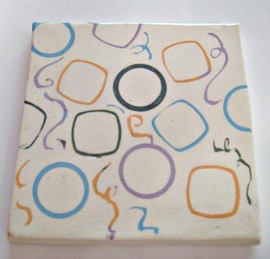 INLAID AFTER FIRING

After firing you can inlay slips or underglazes. Simply clean the surface with a wet sponge to reveal your designs.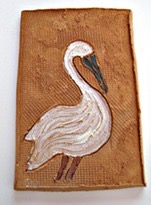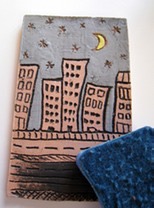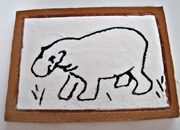 For more options and information on coloring clay, look at the WORKSHOP pages of my site to find a class near you. If there isn't one, consider recommending my workshops to an Arts Center in your area.