WEEK ONE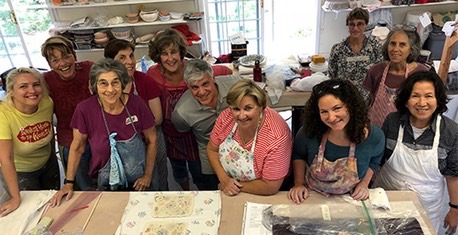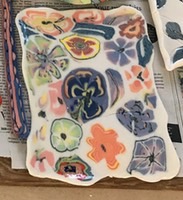 This is the Group piece from Week One. Each student in the workshop made a flower for assembling into a group shot.
The image below is of the work made and fired to Cone 6 during week one.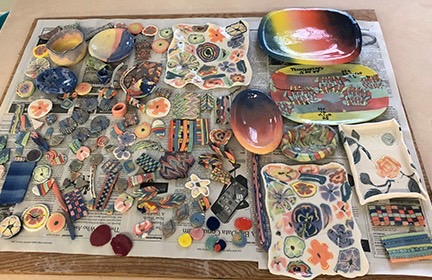 WEEK TWO
Back at work for week two … new students ... a bit more rain … a higher stream outside! We did have a good time!!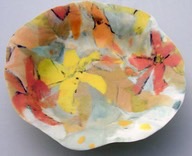 We were treated to a demo by Karen Ellis who creates lovely abstract designs.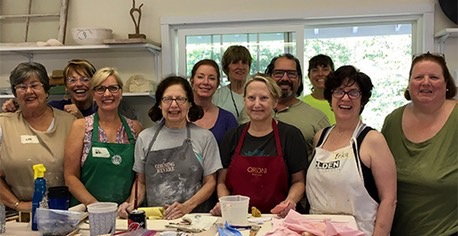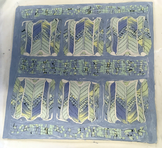 Erica Sanger collage                 Coil inspired by Rich Lopez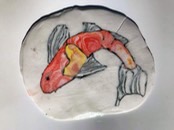 Susannah Dryden                        Karen Ellis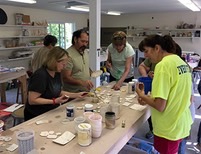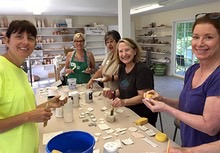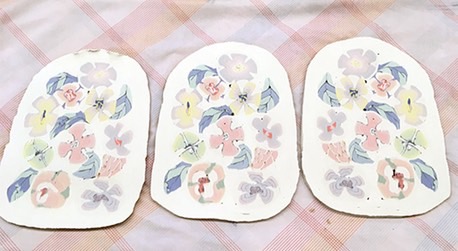 Class Group piece for Week Two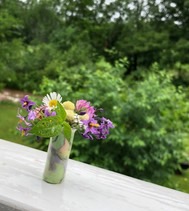 Bud vase - Danielle Strle
THROWING DEMOS by Matt Choi
We were so fortunate to have two of the best workshop interns … Matt Choi and Lindsey Browning.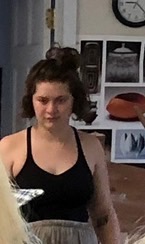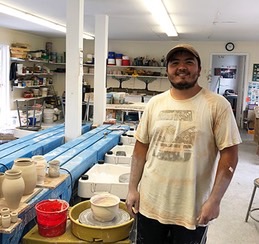 Matt threw some colored pots for both sessions and proved you can indeed throw a vase riddled with air holes!! Thanks to you both.