IN PERSON WORKSHOPS ONLY
I will provide approx. 5 lbs. of colored clay.
Each student will receive a FREE illustrated handbook cut off wire with lots of room to take notes and a.
MATERIALS LIST
For any questions regarding supplies, please e-mail me before you buy:
If you are taking my video workshop you might want to purchase some wire so you can make your own cut off wire. 
 www.sigmfg.com   product #SIGSH458 - .015 x 70'
Favorite hand building tools
needle tool, scissors, ribs
any 2 rulers of the same thickness
- can also be two paint stirring sticks
one sponge - cellulose works well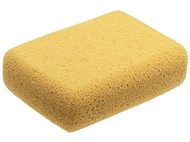 small & larger rolling pin  
Teaspoon measure
Exacto knife or similar cutting tool
1-2  1" wide, flat brushes – cheap/found in hardware stores.

3 " wide Quilting ruler 

This ruler is very handy .. if you are serious about making canes and patterns I recommend getting a sturdy one 3" w x 18" long. If not, just buy a lightweight one.
Spray bottle
Gallon & quart Zip lock plastic bags – approx. 6-8
6 – 8  old t-shirts/cloths - for wrapping work in progress
2-3 strips of non textured fabric ( like old bedsheets )for working on
Mine are about 18" wide
Small covered plastic container to hold slip if you want to take some home with you.
12" wide non-slip work surface … heavy pre washed canvas works well if you can find some. Some students have used the hand building size of SlabMats. Craft Mats also available online at Dick Blick's.
Note* light weight fabrics slide too much to be useful … test your choice of surface before bringing it.
dry-cleaner bags or plastic bags for overnight storage
Optional items you might like:
Slip trailer 
Small handheld extruder & dies
Disposable latex type gloves
A new Michael Sherrill Mudtool has quickly become one of my favorites. It costs about $35 so is totally optional.
https://www.mudtools.com/product-category/wiretools/wire-bows/?v=7516fd43adaa